Updates to Payment Processing
We have updated the Front Desk manager to process payments at any point through the lifetime of a reservation. This means you can now accept deposits and partial payments from the time a booking is created, until it's checked out.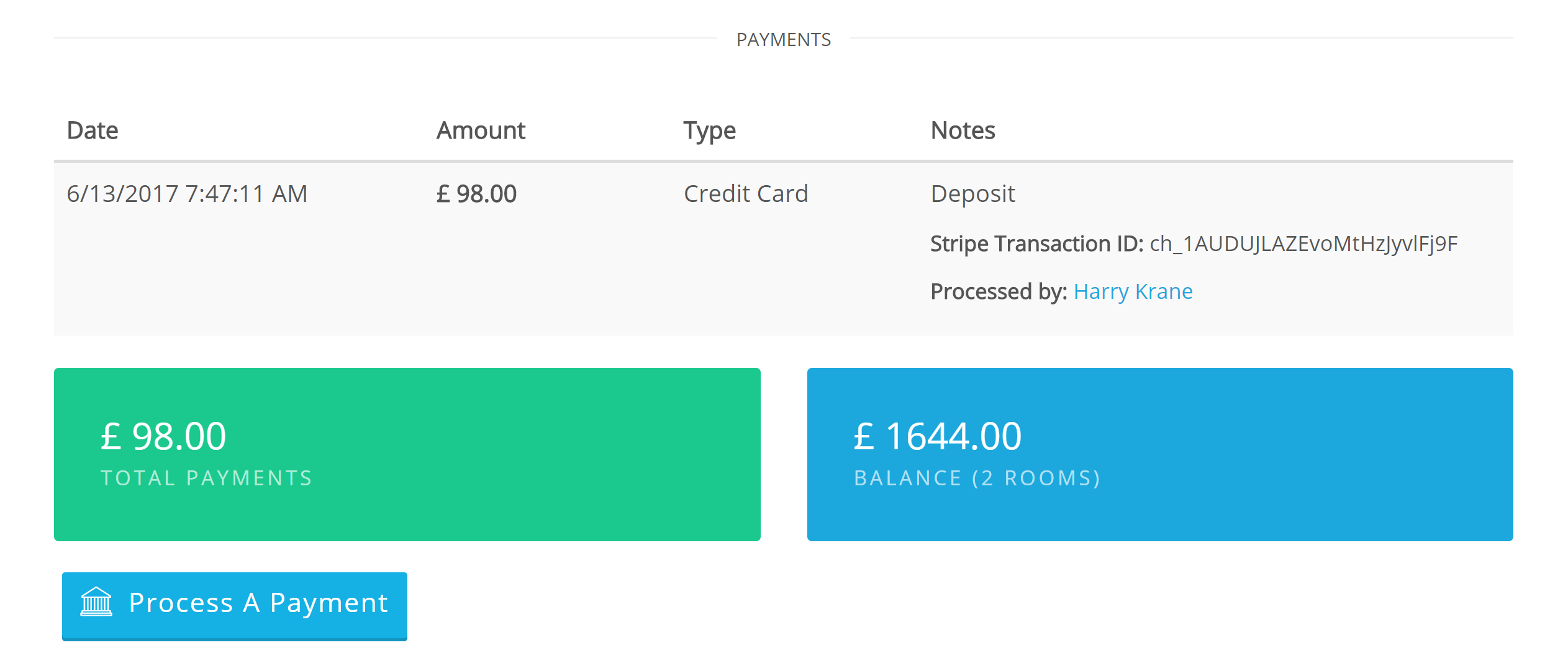 Payments
To process a payment for a reservation, select the reservation in your calendar and scroll down to the 'Payments' section located below 'Invoice'. Here you see the list of payments processed for this reservation along with total payments and balance. In the case of a multi-room booking, the balance is listed for all the rooms in the group.
Click 'Process a Payment'. Here you see the invoices for the room or for the group along with the list of payments and balance, as in the reservation details. Enter the payment details and amount and click 'Process Payment'. Your payment will now appear in the payments section along with the adjusted balance.
Each payment keeps track of when it was processed and by what staff member, as well as any notes. Since several of your staff may be involved over the lifetime of a booking, we think it is important to know who processed what payment at each stage.
Balance
The PMS prevents users from overbilling by limiting the amount that can be billed. The total payments cannot add up to more than the balance. For example, if you process a $100 deposit for a reservation worth $500, the maximum that can be processed after this point is $400. Entering a charge of $401 returns an error.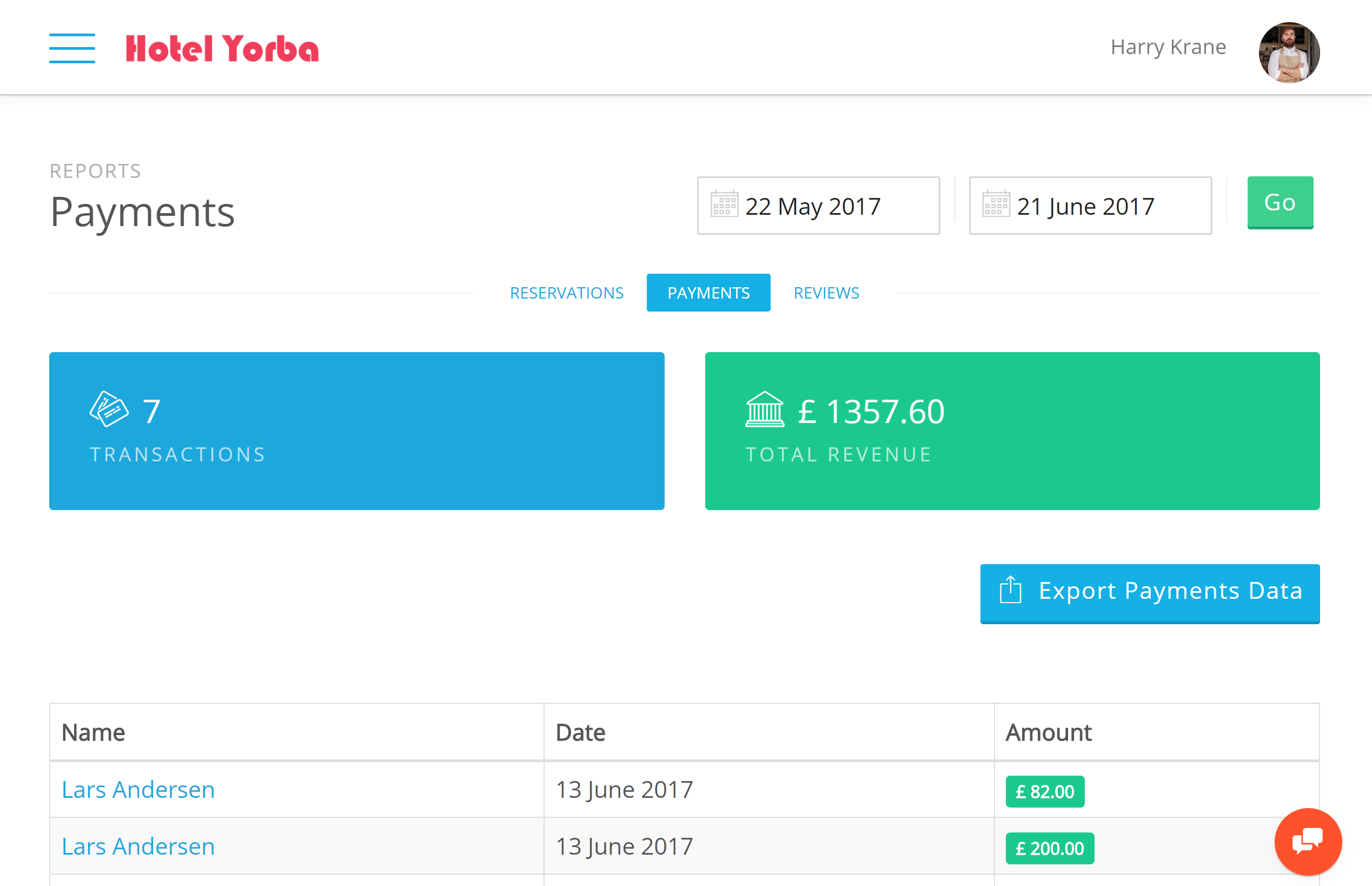 When you complete check-out for a reservation, the balance is automatically charged, closing out the payments for the reservation. To view any payments go to 'Reports > Payments' in the navigation menu on the left side menu.
Not a member yet? Sign up for free today!