Hotel Website Hosting
Premium Subscribers can now host their website on our servers. We offer full Windows hosting with FTP access, SSL, and email. You can even install your favorite CMS, including WordPress, Drupal and Joomla. In this post we cover how to request and setup your hosting service with us.
Request a Website
To get ball rolling, go to 'Channel Manager > Hotel Website' in the main menu. Enter the URL for your website and a contact phone or email. You must have your domain name purchased with a registrar and you must be able to point either the A Records or Name Server for this domain. We are not a registrar, so we can't offer name registration services.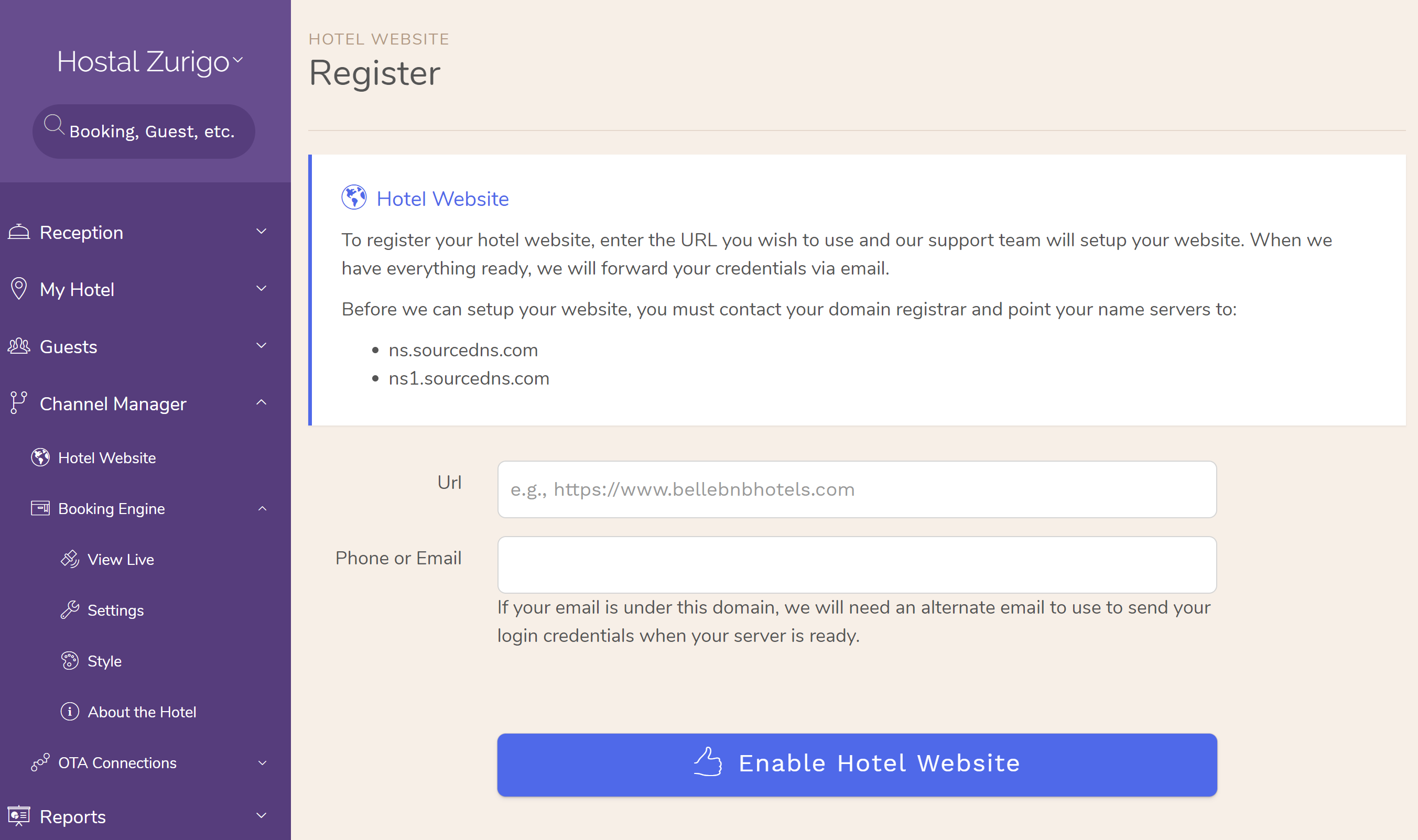 If you are moving your Name Servers to our service your email for this domain will be temporarily unavailable between the time when you transfer your name servers and when your web server is ready to use. Website setup typically takes between 24 to 48hrs after we receive the request.
Configure DNS
After you have requested a website, you must update your DNS. There are two options, depending on which services you wish to use.
Option 1 (recommended): Point the A Record to 67.227.156.91
In this case you will only host your website with us. Other services, such as email, will remain elsewhere. This is the preferred option if you already have an exterior email service, like Gmail or FastMail, and wish to keep using them.
Option 2: Point your Name Server to ns.sourcedns.com, ns1.sourcedns.com
In this case you want to move your entire web infrastructure to our servers, including email. We provide full DNS hosting, so you can create MX Records for outside mail services (e.g., Gmail, FastMail) but this is only recommended for users familiar with managing DNS and other hosting related concepts.
Upload Your Website
After setting up your DNS, you are ready to setup your web server. You can log in to your web server here uings the credentials we gave you via email or phone. To update your user profile, go to 'Account > My Profile'.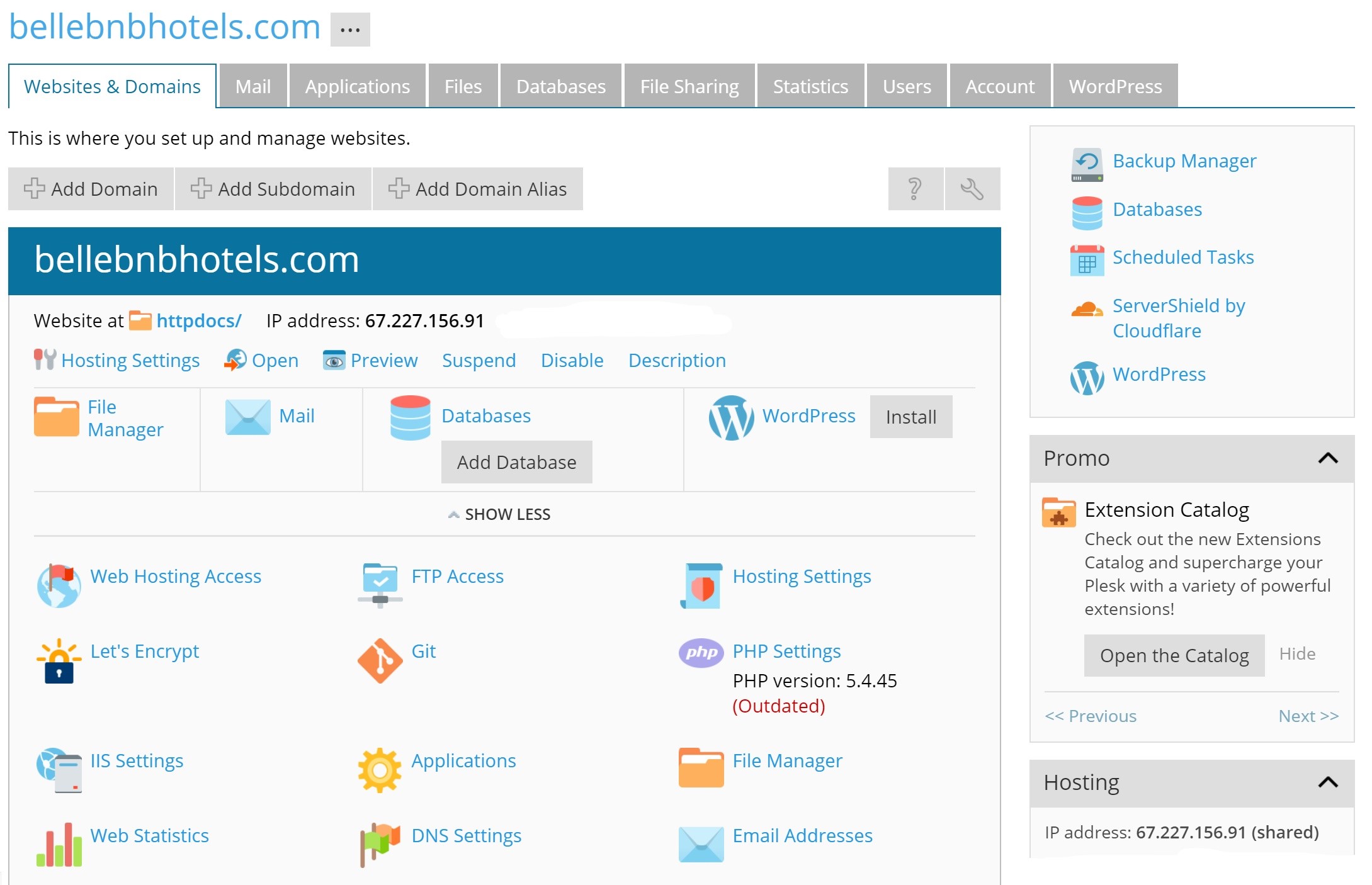 The easiest way to setup your website is to use your Booking Engine as your website. In your Bellebnb Front Desk go to 'Channel Manager > Booking Engine > Settings' and copy the HTML code for 'Complete Page' in the panel titled 'Use on My Website'. Open Notepad and paste into an empty text document and save it as 'index.html'.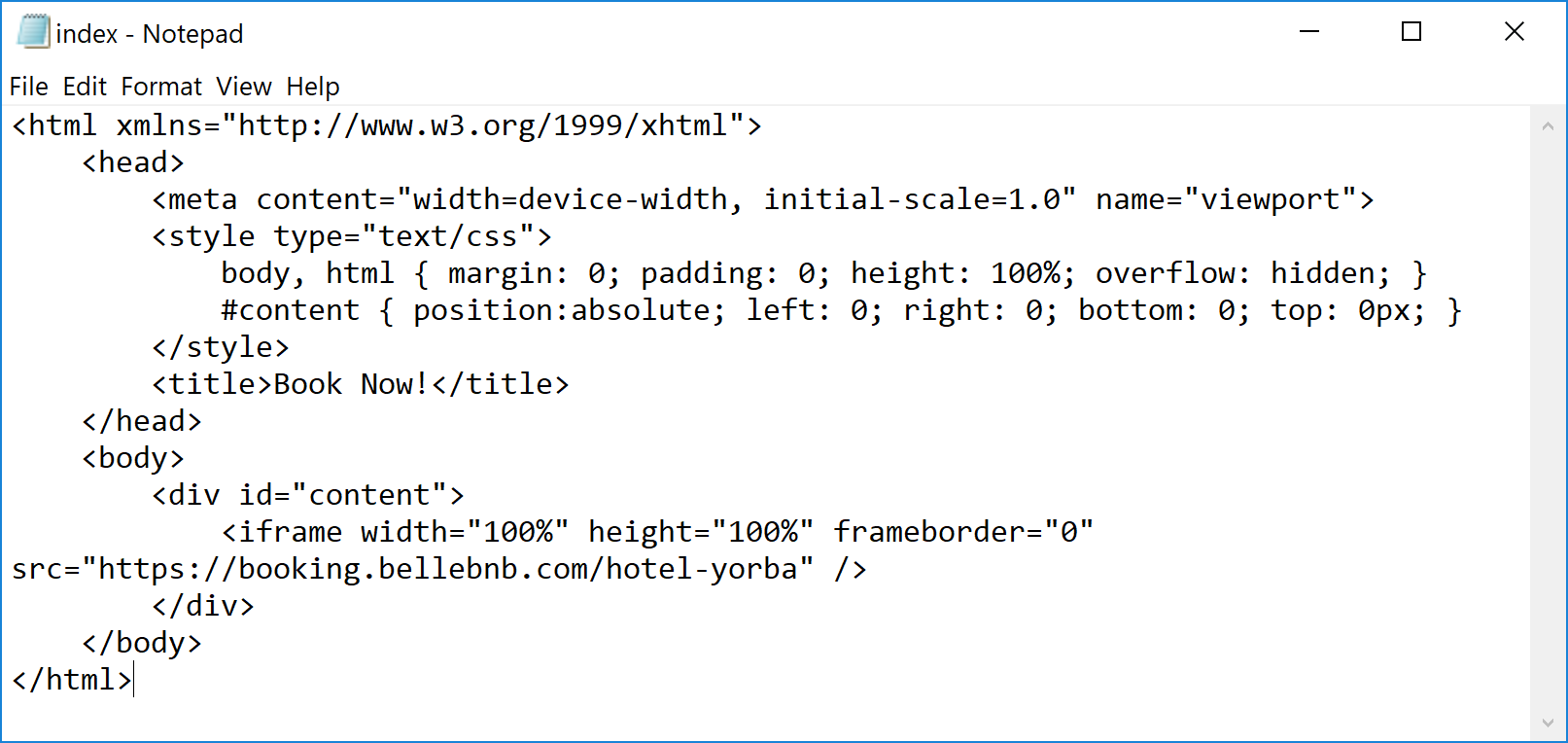 In your web hosting dashboard (click the link above) go to 'File Manager'. Select the directory 'httpdocs' (left panel) and click the 'Upload' button. Select the index.html file you created to upload as your home page. When the upload is finished, open another window and enter the URL for your website. You should see your Booking Engine.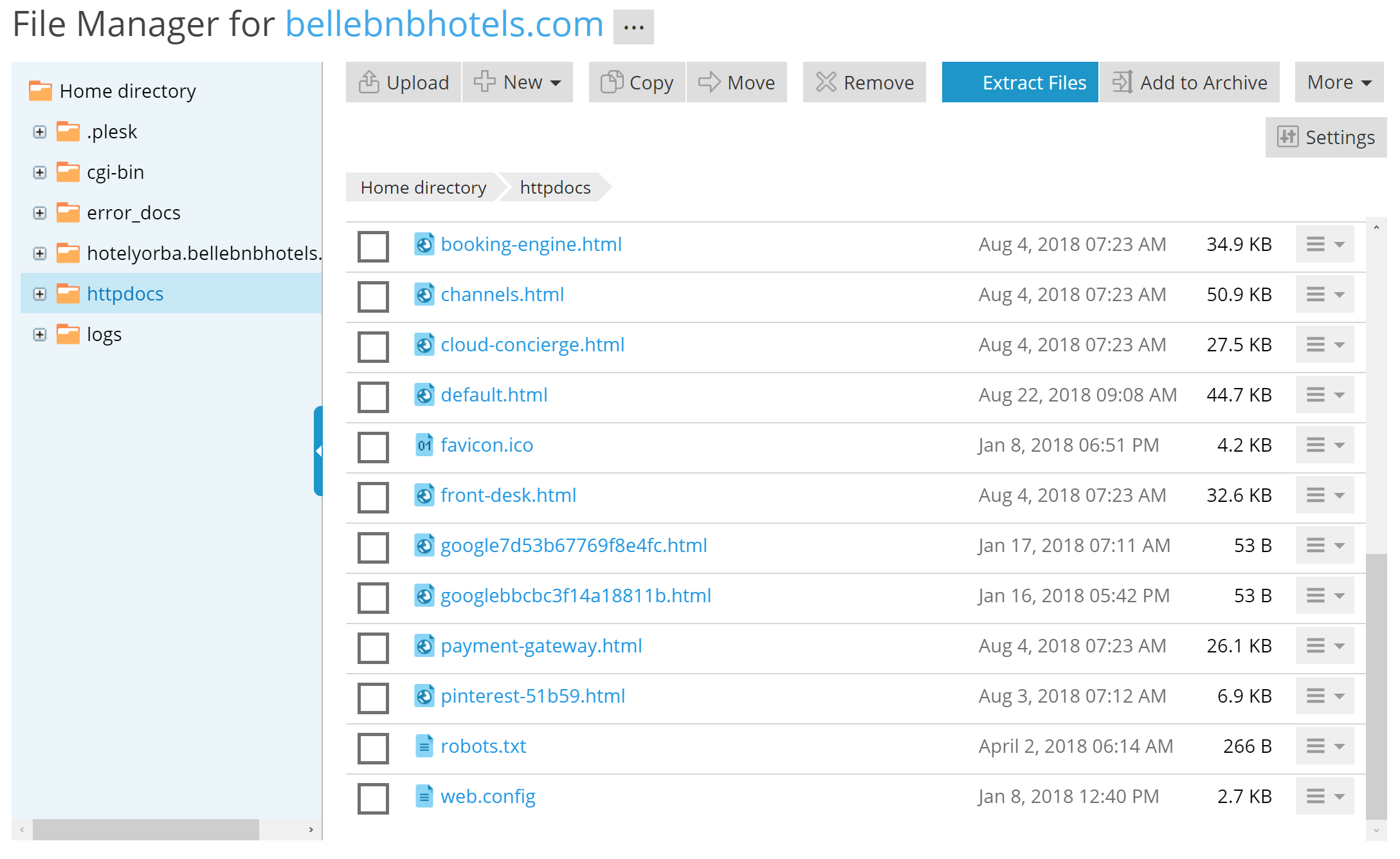 If you have an existing website you need to upload, you will need to use an FTP application to connect with our server. We recommend FileZilla. Enter the IP Address 67.227.156.91 for the Host and use the credentials you used to login to your server management dashboard (the ones used previously in this section, NOT your Bellebnb Front Desk credentials). Make sure to connect via a Secure Connection by selecting 'Use FTP over TLS if Available' from the dropdown.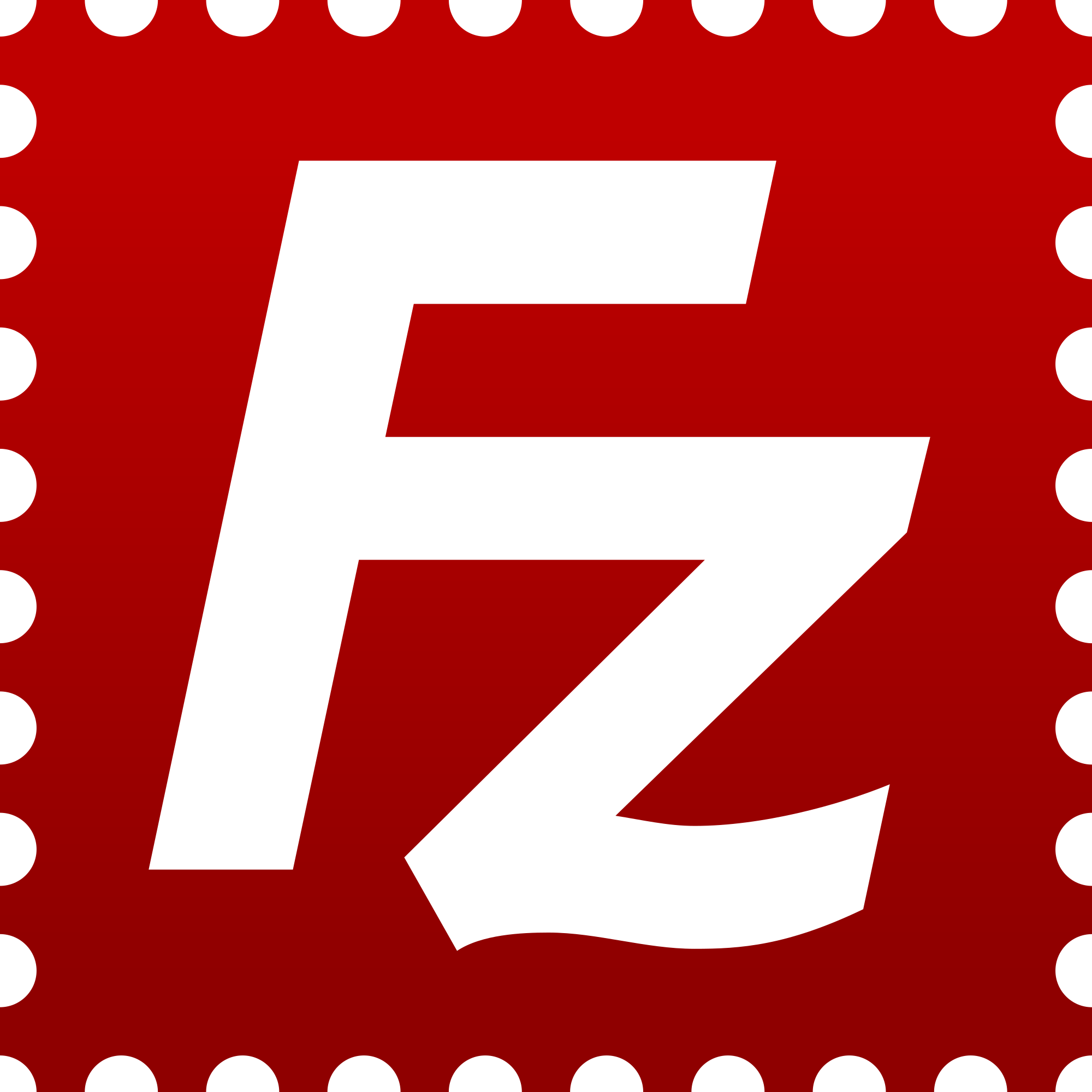 Once you have connected with FileZilla, open the 'httpdocs' folder and upload your website. The 'httpdocs' folder is the root directory for your web server.
Setup Your Email
You can configure your email under 'Mail Settings > Email Addresses' in your server dashboard. You can create up to 5 mailboxes with 100Mb storage each. We recommend using as POP and delete messages after they are received in your mail application (e.g., Outlook). Using as IMAP you will run out of space very quickly.

If the mailbox limitations are not suitable for your usage, we recommend going with 'Option 1' in the DNS configuration above pointing only an A Record to your website. You can host your email wherever you like and only host your website with us.
Further DNS Configuration
You can configure DNS however you like from your hosting server dashboard. This is only available if you went with 'Option 2' and pointed your Name Server to our servers. In this case, you can create all the DNS records you need under 'DNS Settings'.

It is possible to point your Name Servers to our server and host your email elsewhere. You just need to create the appropriate MX records under your DNS Settings and turn off the mail service running on your server. To do this, uncheck the box for 'Activate Mail Service on this Domain' under 'Mail Settings'.
Note that we only recommend this option for users familiar with managing DNS and other hosting related concepts. If you are not familiar with web hosting, we recommend you go with 'Option 1' and only point an A Record to host your website.
Summary
If you don't already have a website, you should take full advantage of your Premium subscription to host your website. Your Website and Booking Engine together are your most important OTA.
In our next post we go over how to install and setup WordPress to get a functional website that looks great. Of course, you have the option to use the CMS of your choice, but you are not limited to those options. We recommend you find a good web designer to create a website that works for your hotel and brand.
Not a member yet? Sign up for free today!