Hotel PMS Software Calendar update booking.com
Your Hotel Booking calendar today!
The issue here is some channels, like Booking.com, require you to actively publish rates and availability while others, like TripAdvisor, assume that your rooms are available unless you tell them otherwise.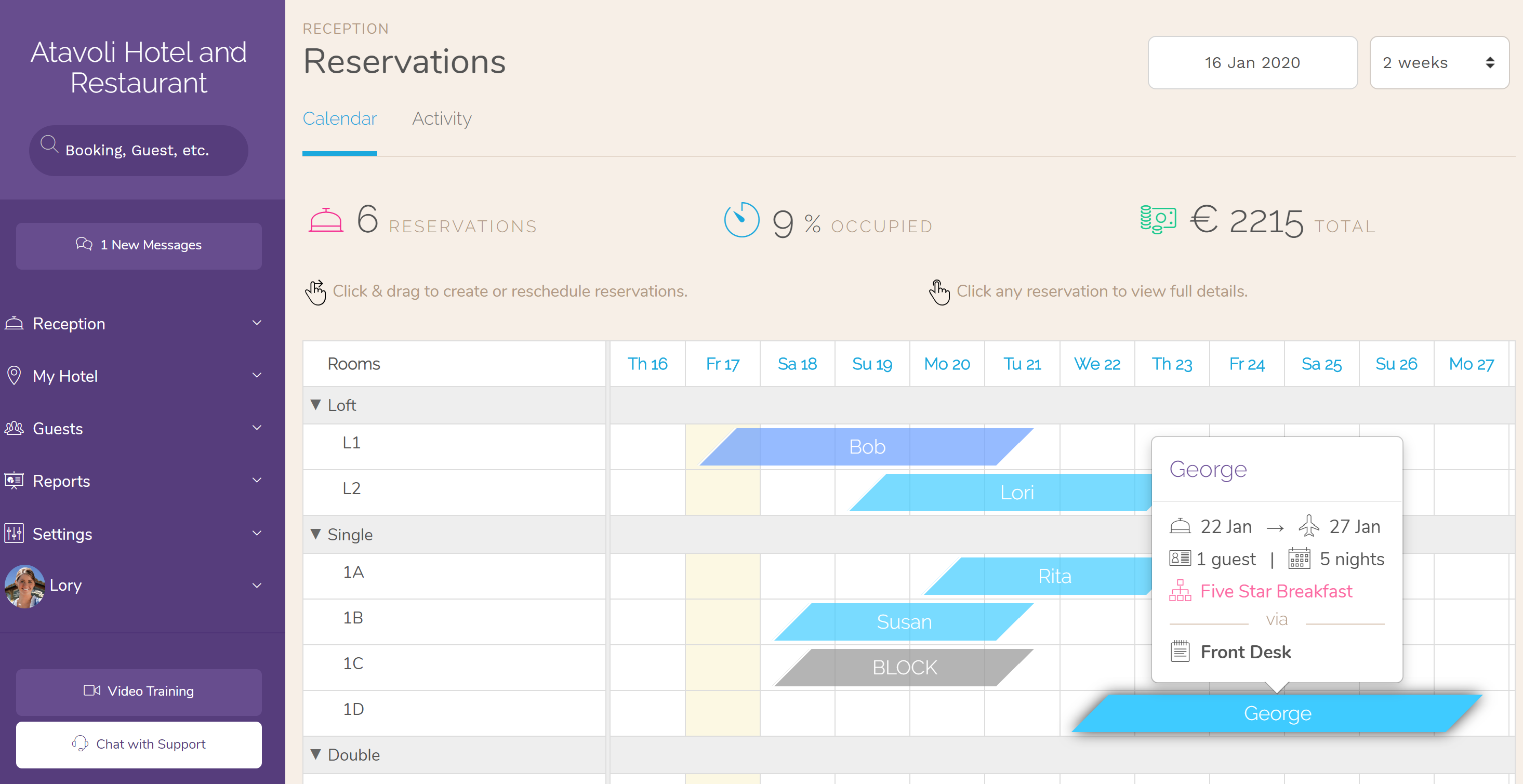 This is simple to fix, and you can do so directly from your Bellebnb rates calendar. Just go to 'Settings > Channel Manager > MyAllocator > Set Pricing' in the main menu in your Bellebnb Front Desk. Select a room type and use the date menu (top right) to select a date (month) in the future.
The dates for which no price/availability has been published are blank, and the dates for which you have sent availability data have a yellow background (see attached photos). To keep your Booking.com calendar full, just select that channel from the dropdown, or you can click the 'Bulk Update' tab (under 'Sales Channels') and check the box for Booking.com along with any other channels you wish to update. Enter a price and click 'publish'.
You can make the data entry easier using the buttons that appear when you select a date to set a price. The third button will set the price for all the dates for the selected room/month. Remember to do this for each room and for every month in the future for which you want each room to be available. Don't forget to click 'publish'.
You should set prices/availability for at least 3 months in the future. You can set up to 1 year in advance, but most OTAs will ignore any pricing information for dates more than 12 months in the future. Just remember that you need to do this per room, and per channel, but you can make it easier by doing a bulk update, as in the previous paragraph.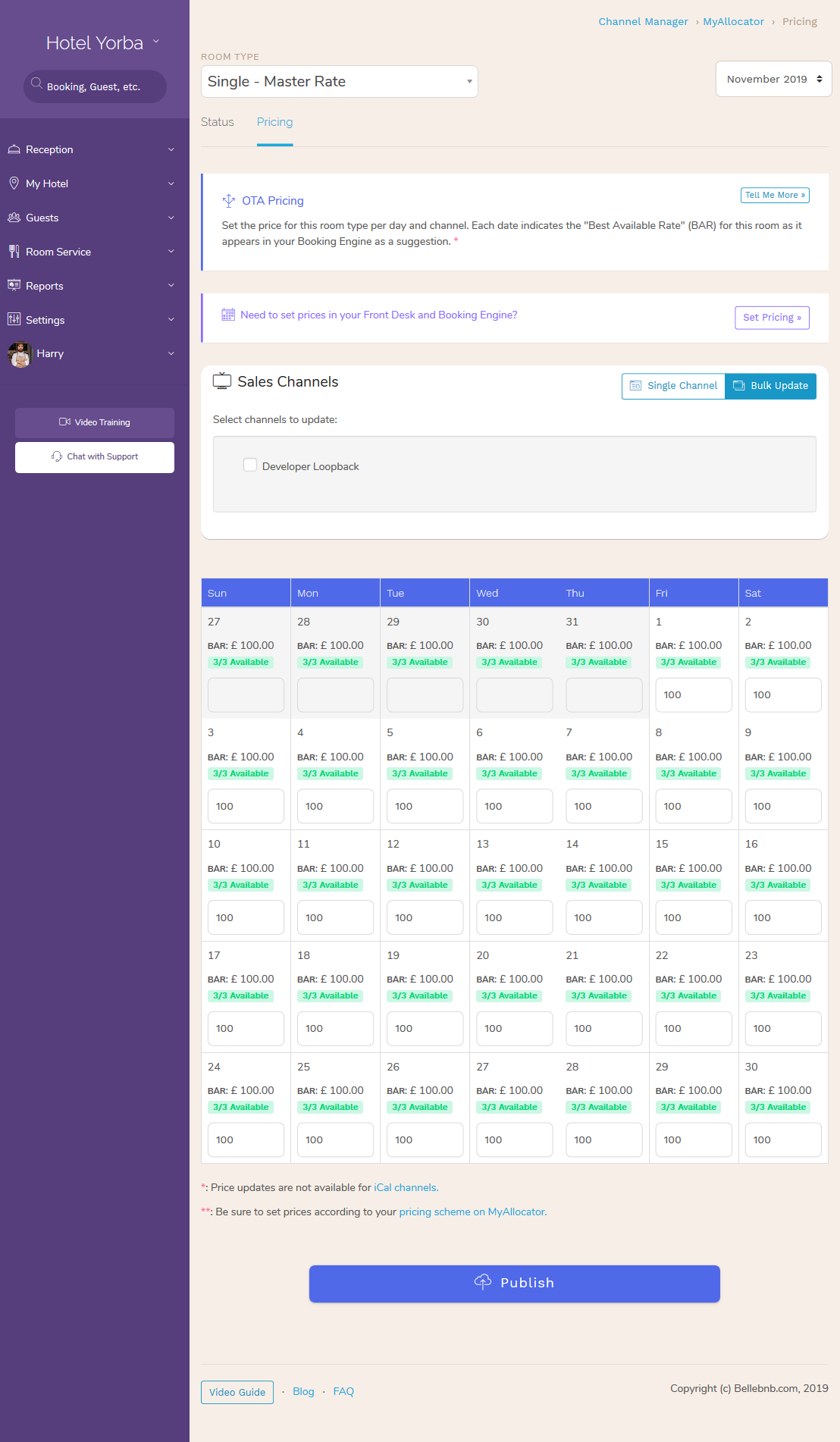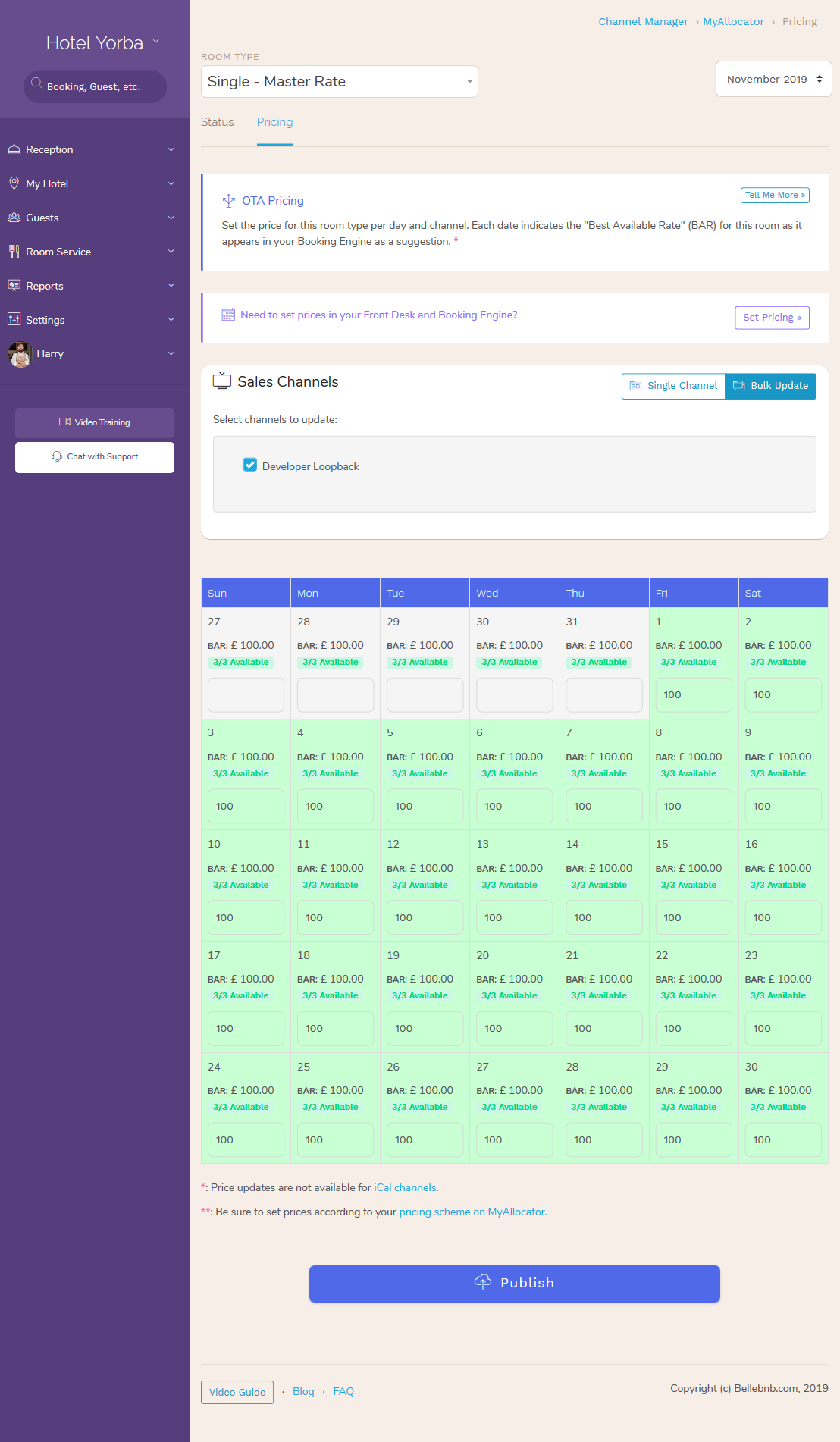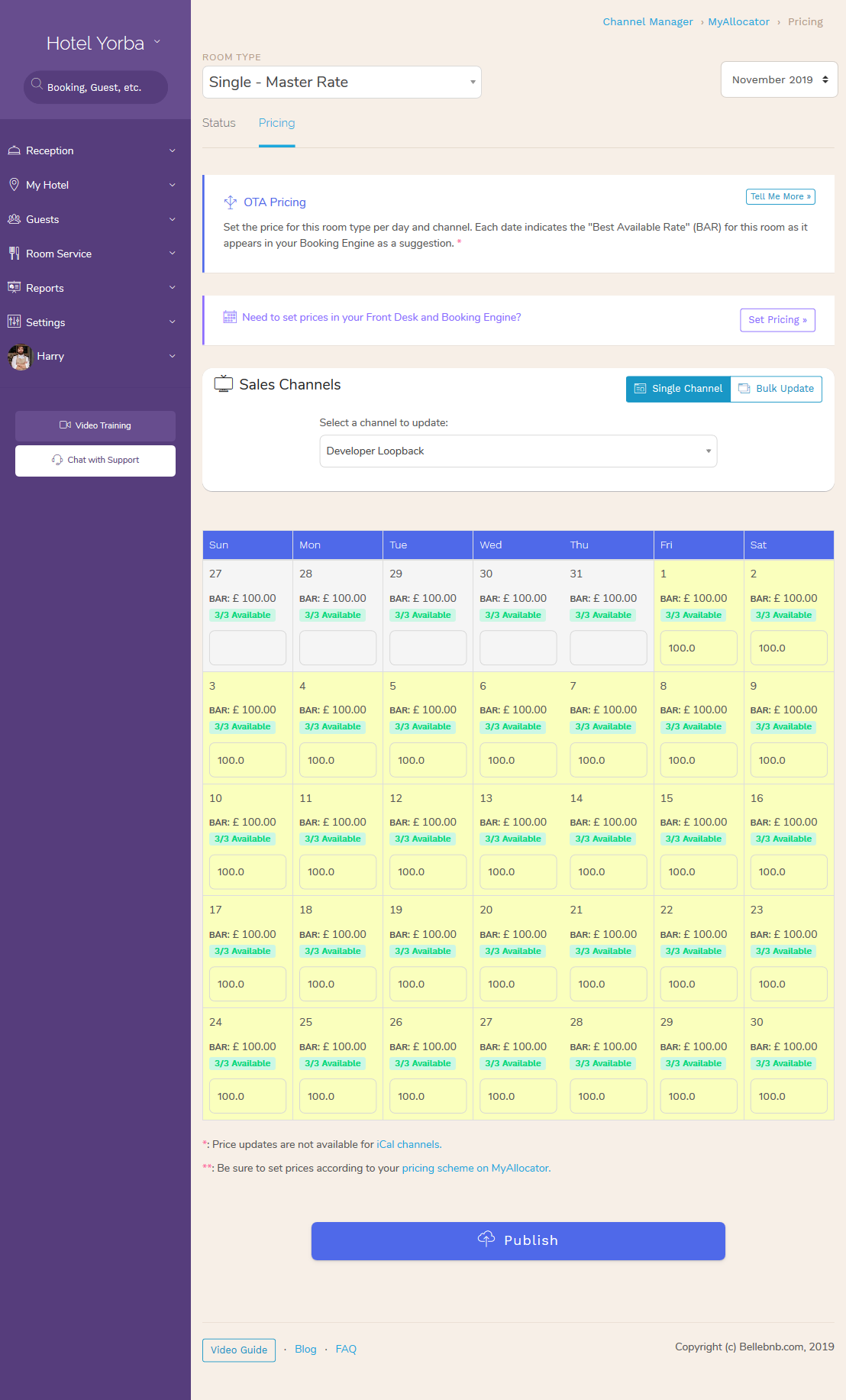 Not a member yet? Sign up for free today!