MyAllocator Integration
Our Partnership with MyAllocator, bring you even more OTA sales channels! In this post, we cover everything you need to know to setup and manage your connection to MyAllocator.

Step 1: Match Your Property
Go to 'Channel Manager > OTA Connections > Integrations' and select MyAllocator.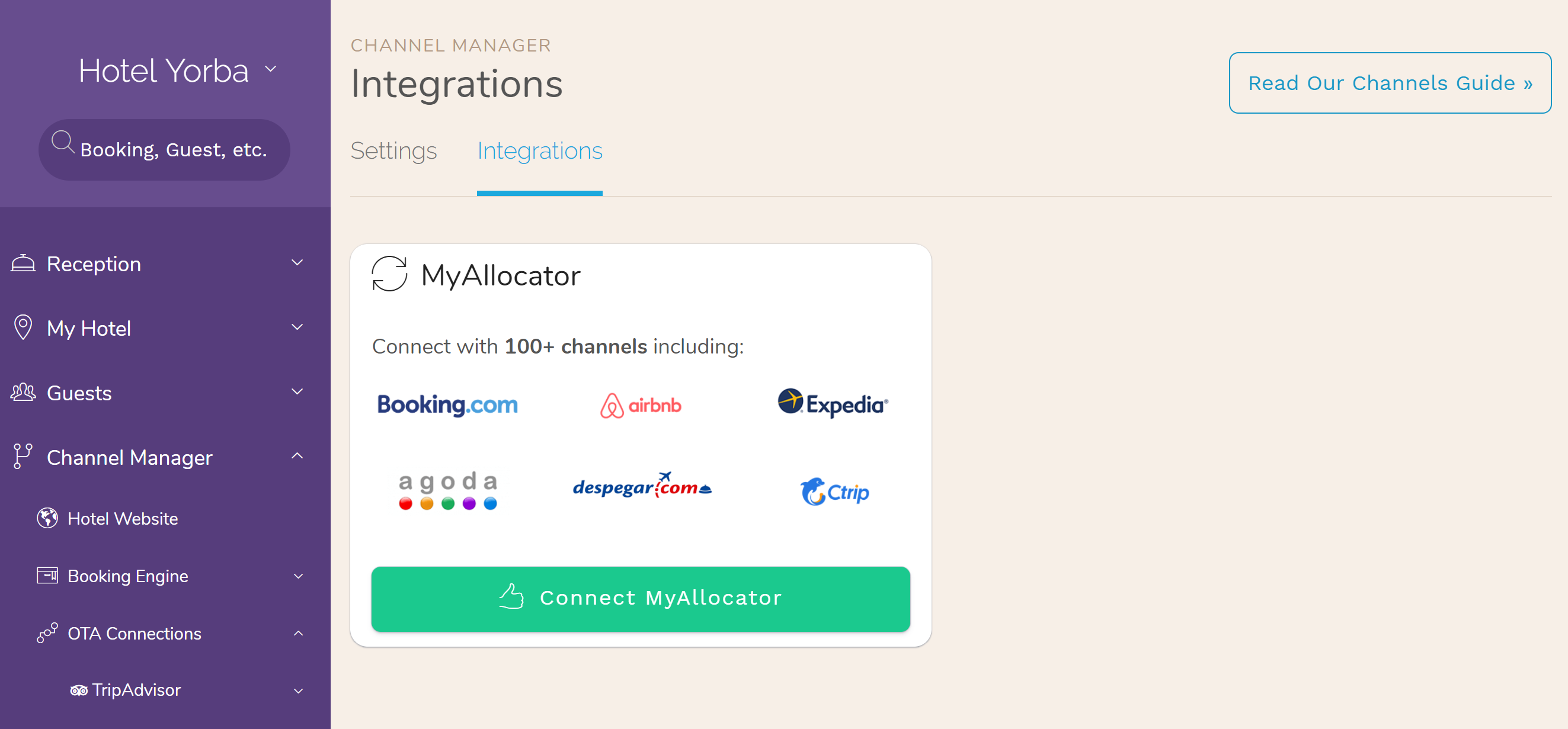 You will need to generate a PMS Token on MyAllocator to connect your Bellebnb account. Log in to your MyAllocator account and go to 'Manage > PMS Connections'. Select 'Bellebnb' from the dropdown menu and click 'Add' to generate a PMS Token.

Copy this token (make sure you copy the whole token) into the field and click 'Continue'.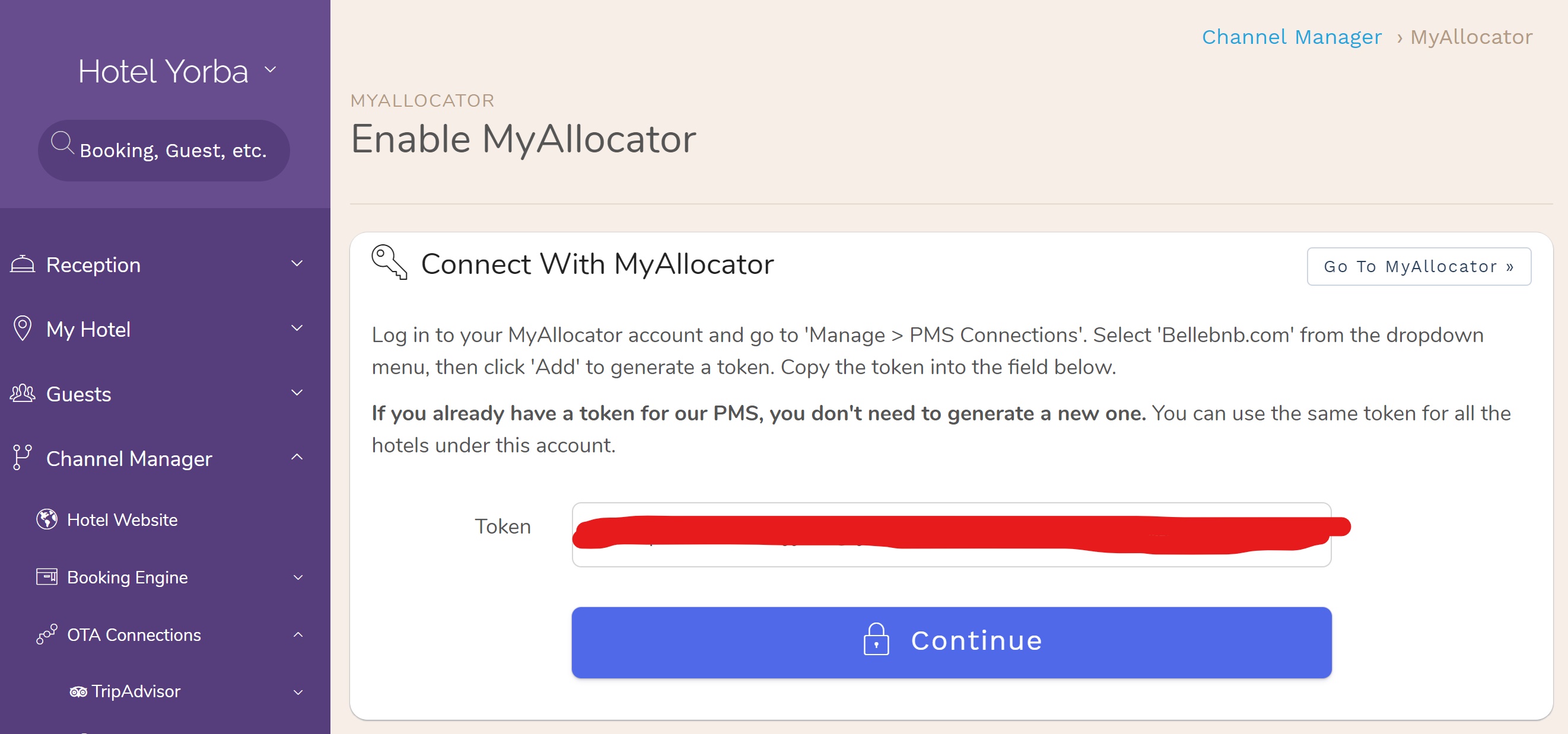 In the next screen, select the property you want to match for this hotel, then click to continue.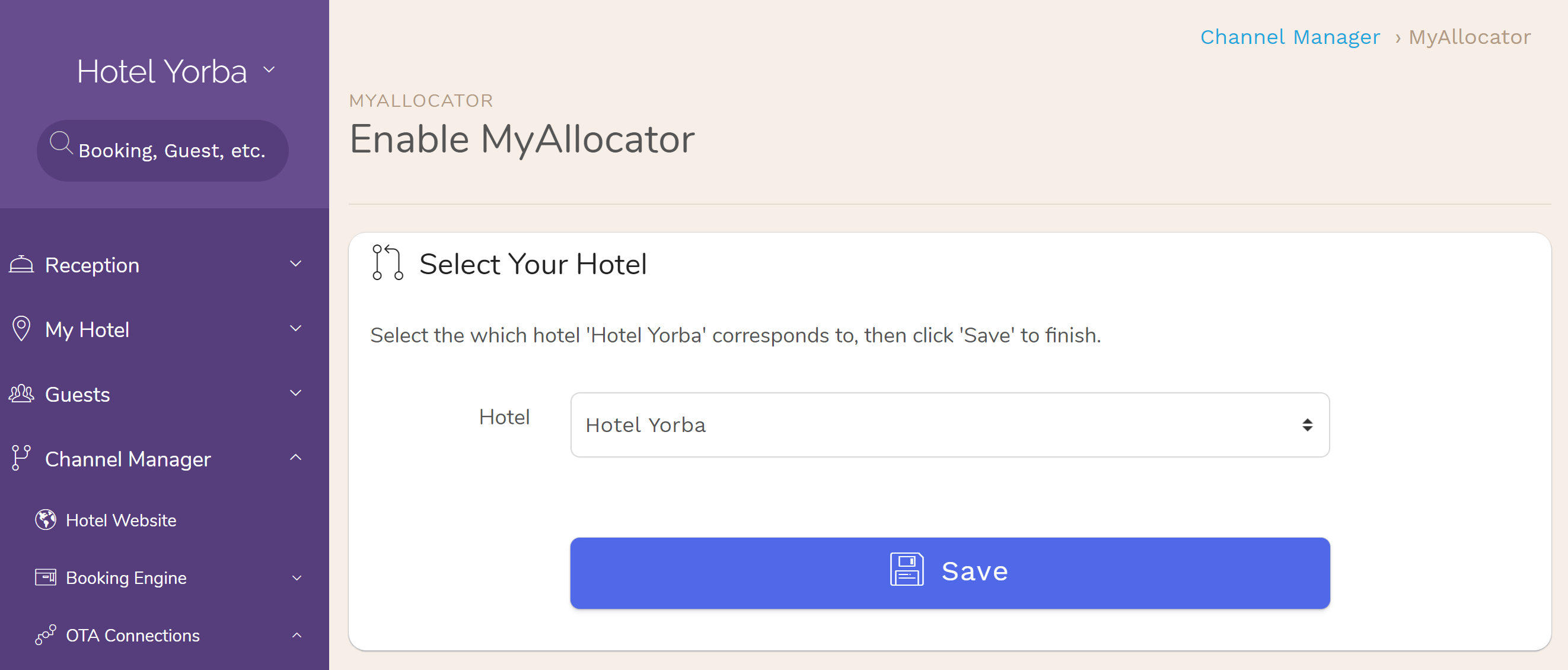 Step 2: Match Rooms
Go to 'Channels > MyAllocator' in the navigation menu. Under 'Connection Status' you will see two lists of rooms: rooms to match, and connections to publish.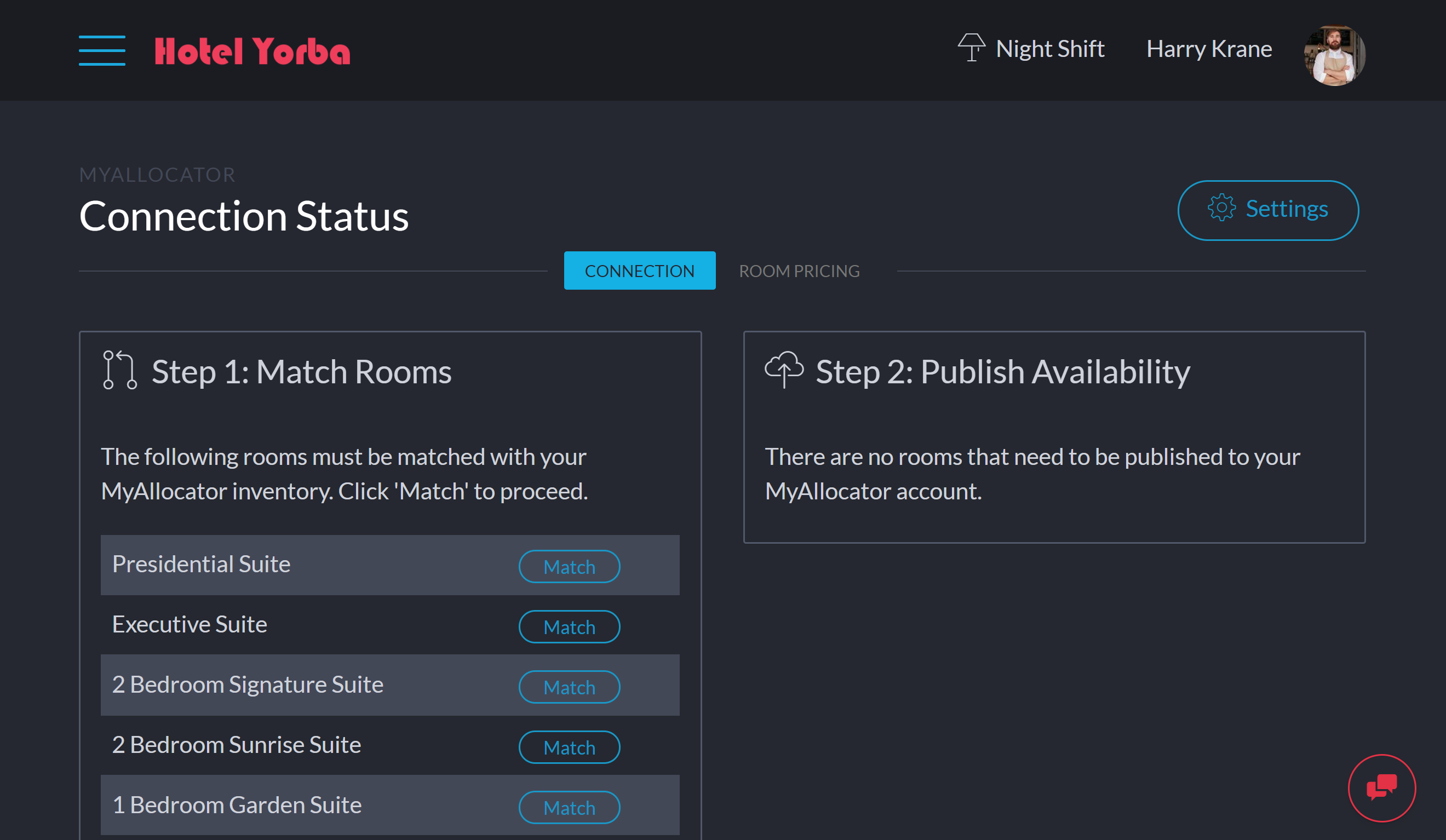 Click any room in the first column to match with an existing room in MyAllocator. If this room is not listed in your MyAllocator account, or if you're new to MyAllocator, click 'Publish New Room Type'.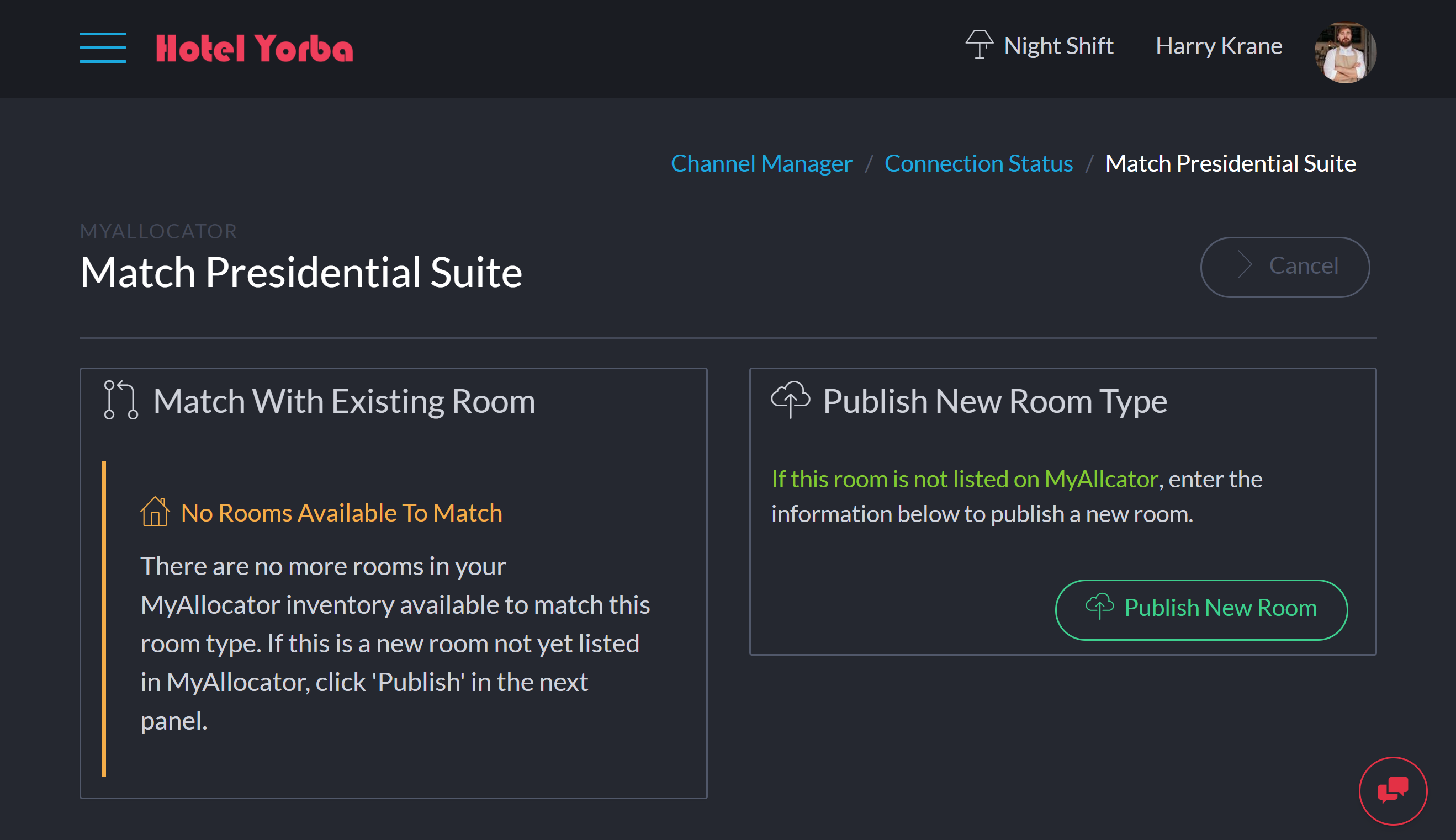 This room now appears in the second column, under 'Publish Availability'.

Select this room to complete the connection. Select 'Publish Availability' to publish allocation from your Bellebnb.com Calendar to your MyAllocator Calendar. Do not select if the availability in your MA calendar is correct, as this will overwrite any existing values for this room.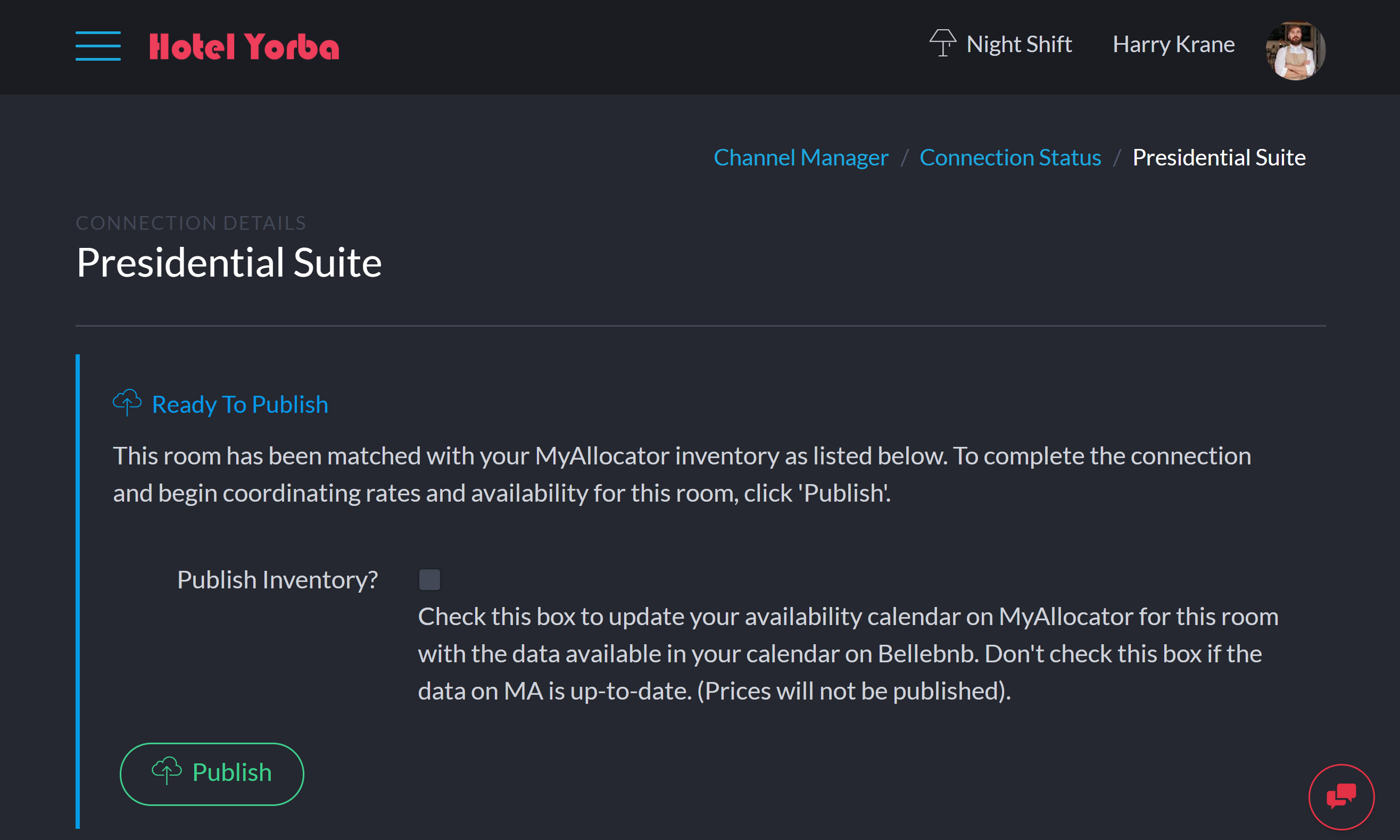 You can now view the room connection in your MA portal, with current availability in the case you selected to publish availability. If this is a new connection, as in the case of this example, there will be no process listed for this room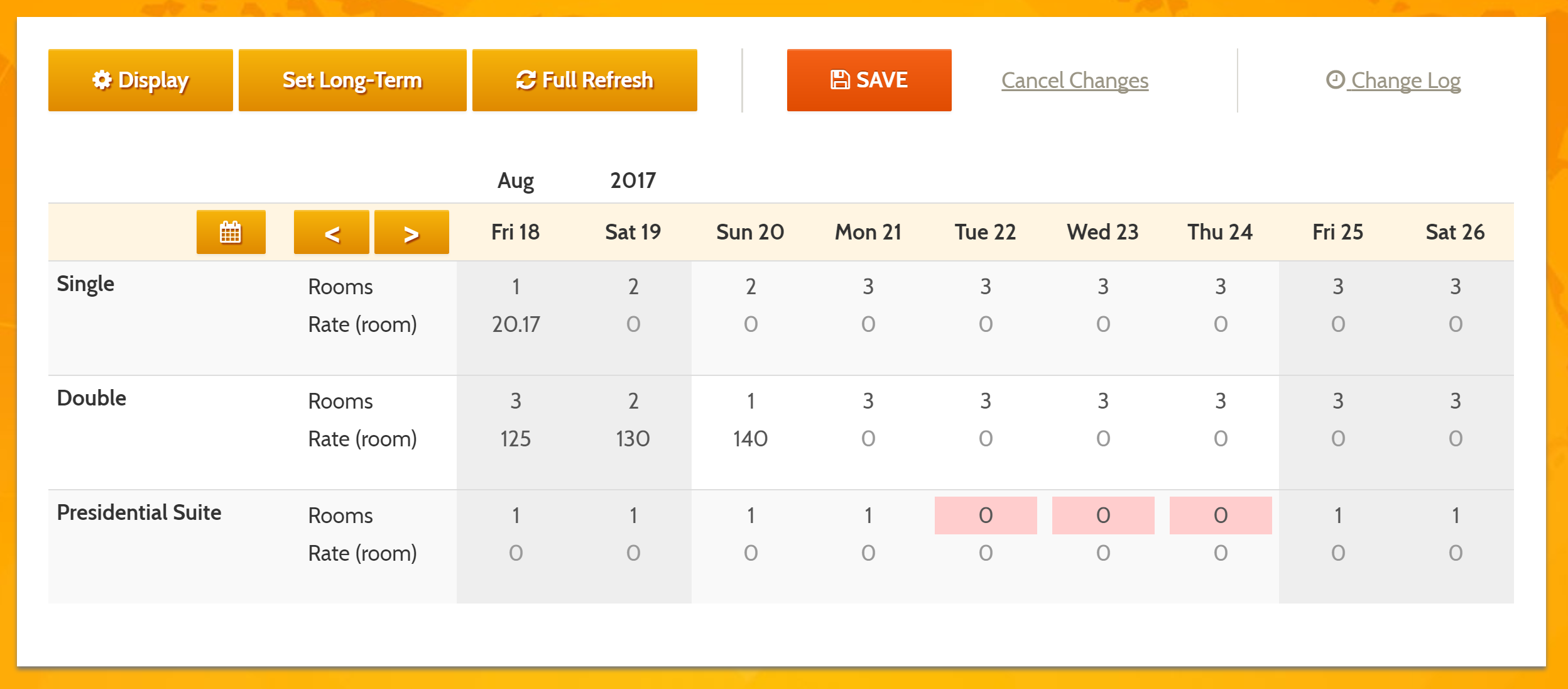 Step 3: Manage Rates
Click the second tab 'Room Pricing' and select your newly published room in the dropdown on the top left.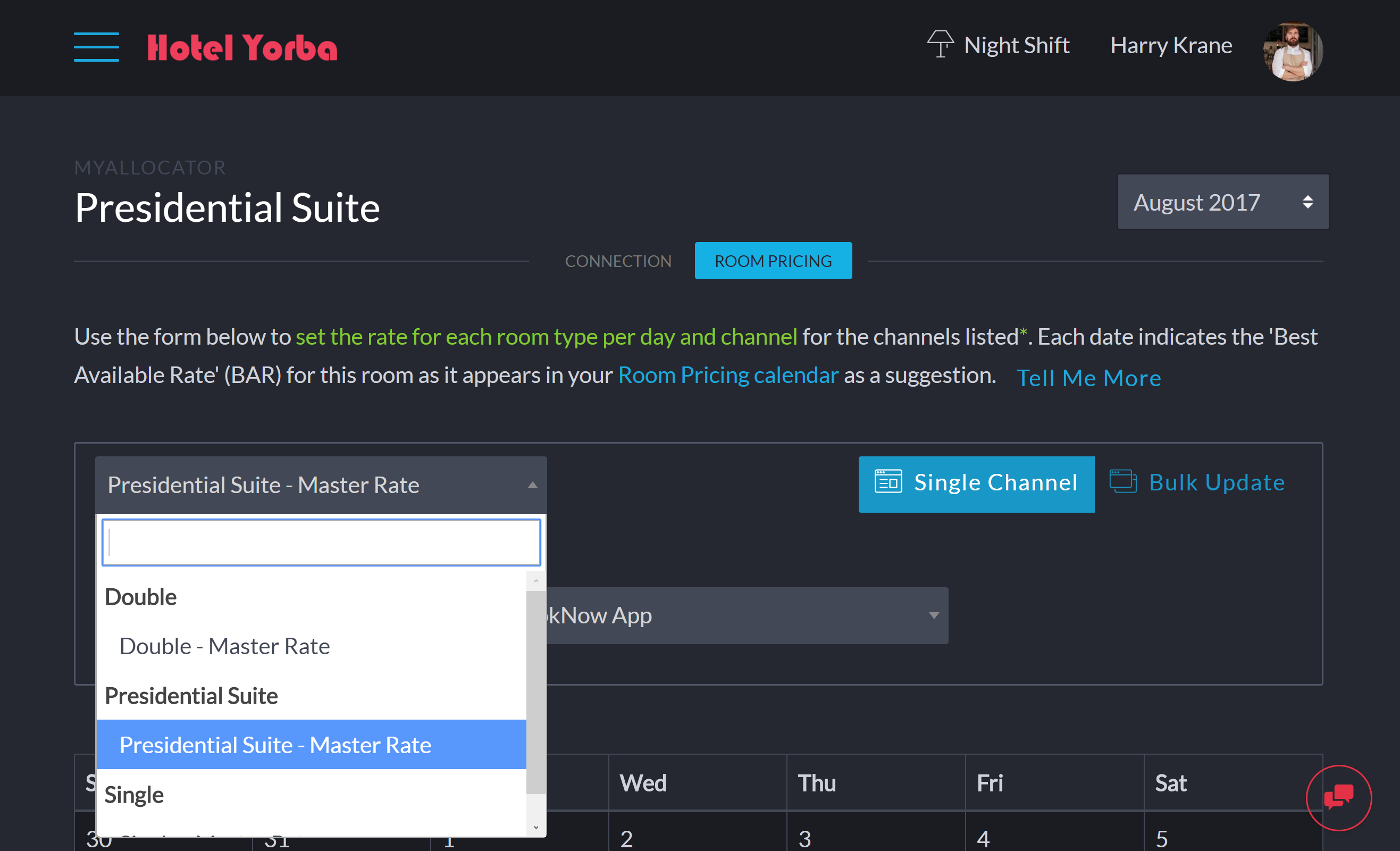 You will see an empty calendar, with the BAR used in your Front Desk and Booking Engine along with the number of rooms available for each type for each date.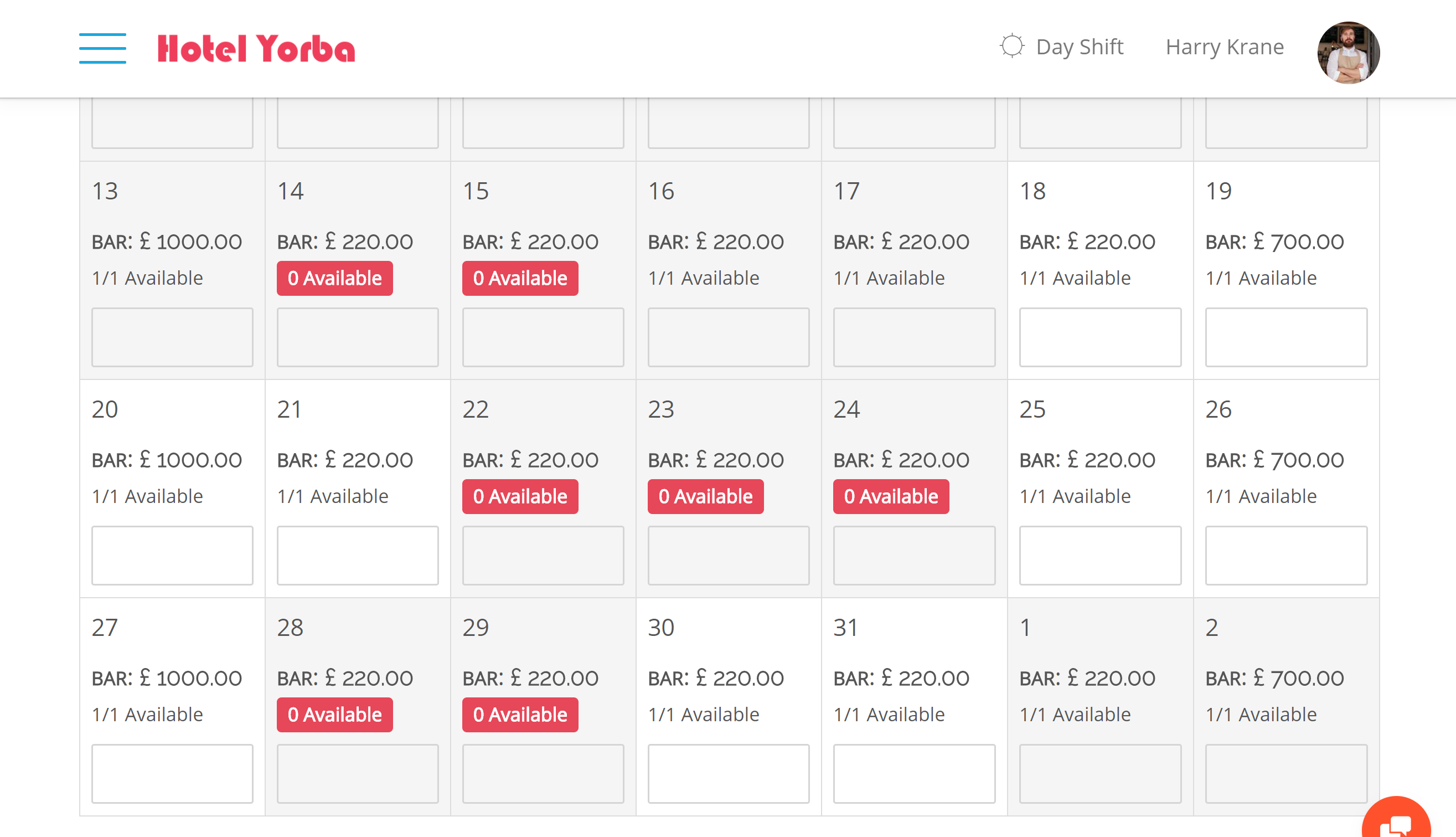 Enter a couple of prices and click 'Publish'.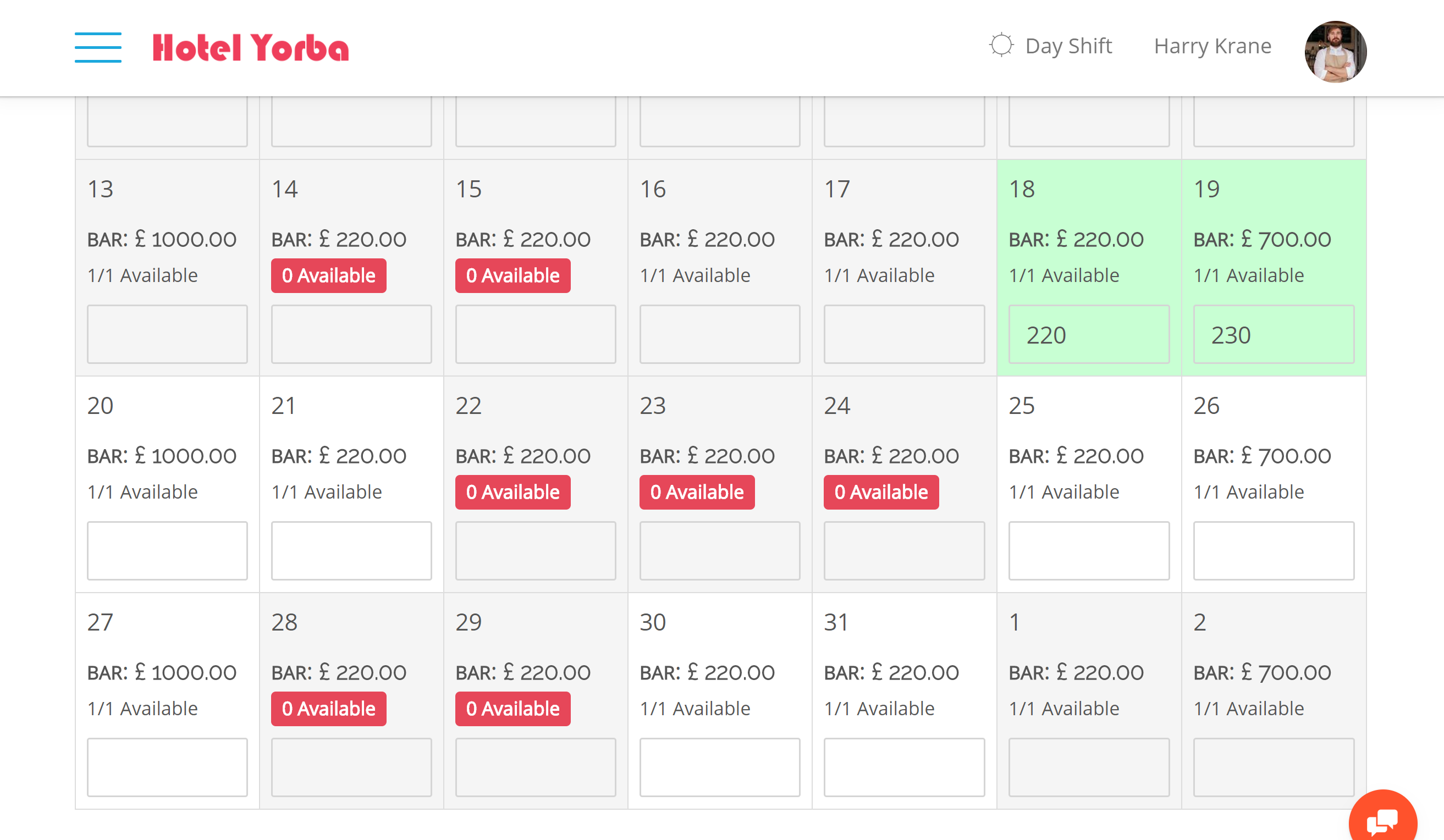 You will see the updated prices in your MyAllocator calendar.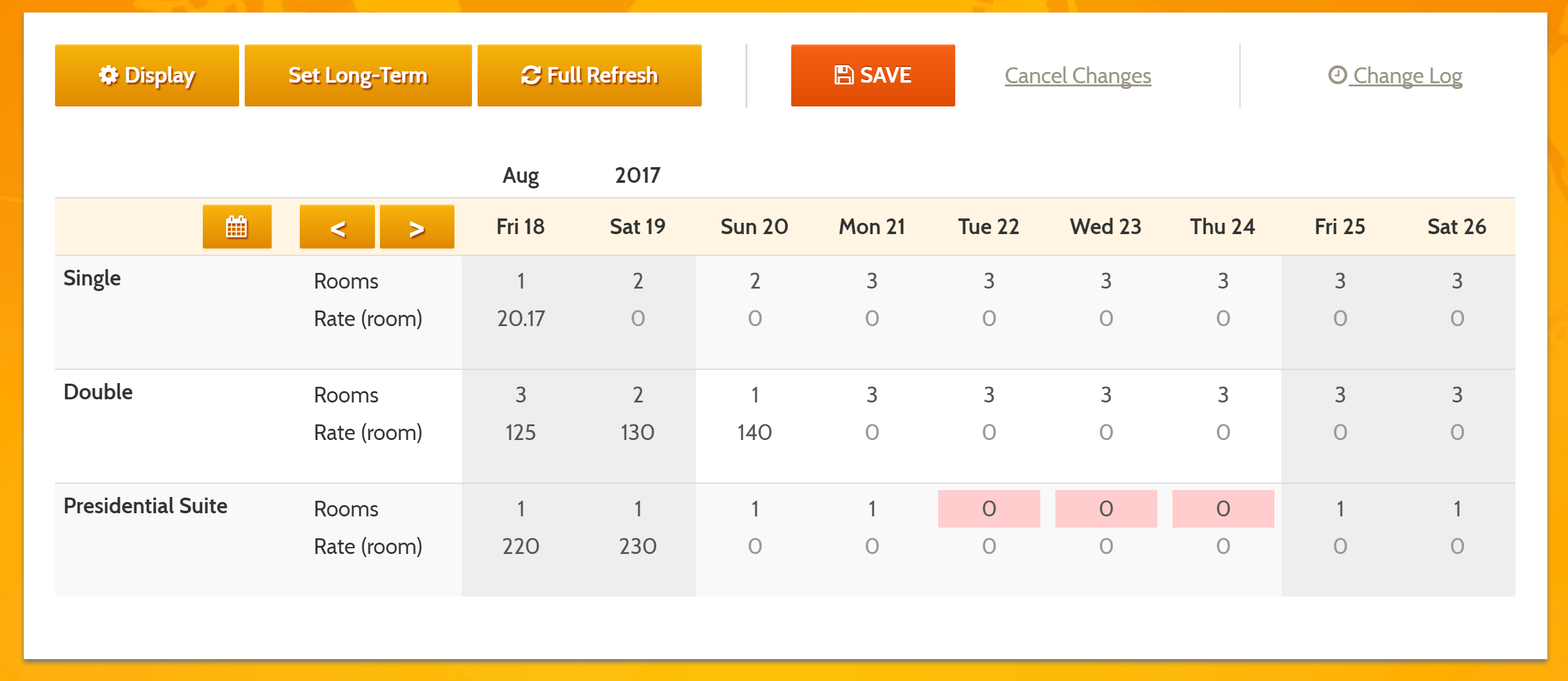 Step 4: Test Booking
Now that you have your connection setup, navigate to your BookNow! app in MyAllocator.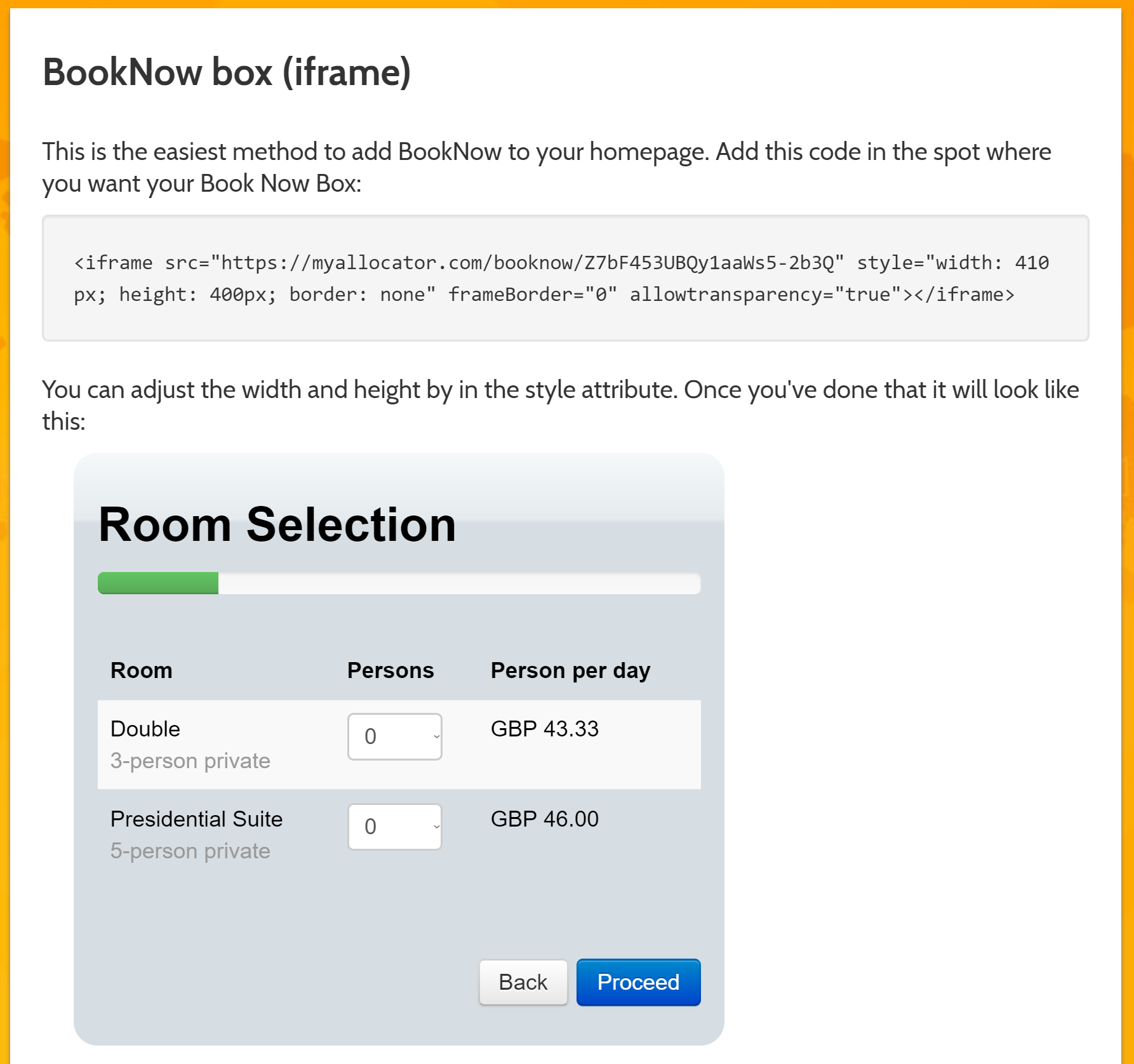 Create a booking for this room for the dates you entered prices in your calendar.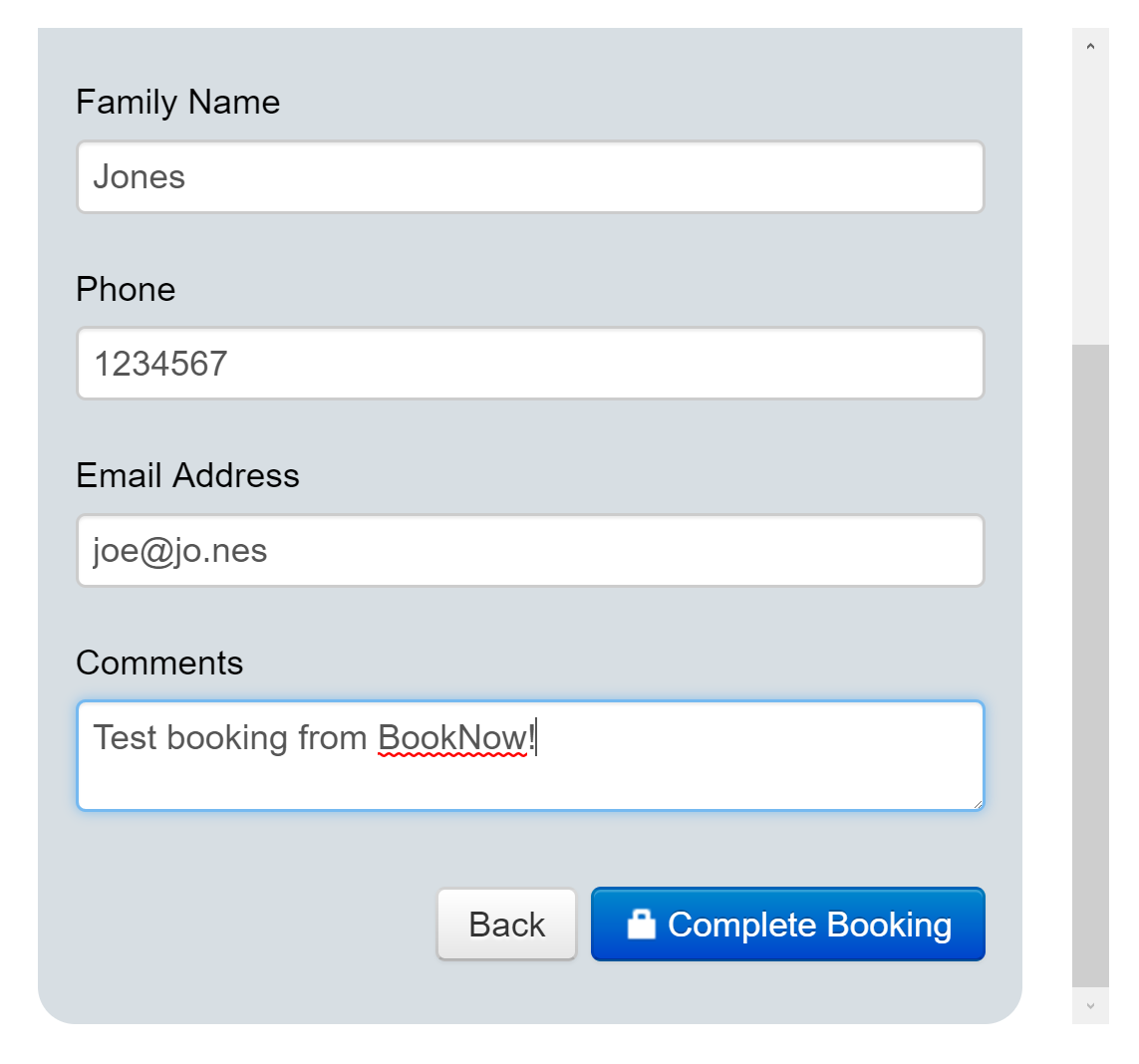 Wait a minute or so, then refresh your Bellebnb.com calendar. You will see a notification for the new booking.

Click 'view' to view the details for this booking.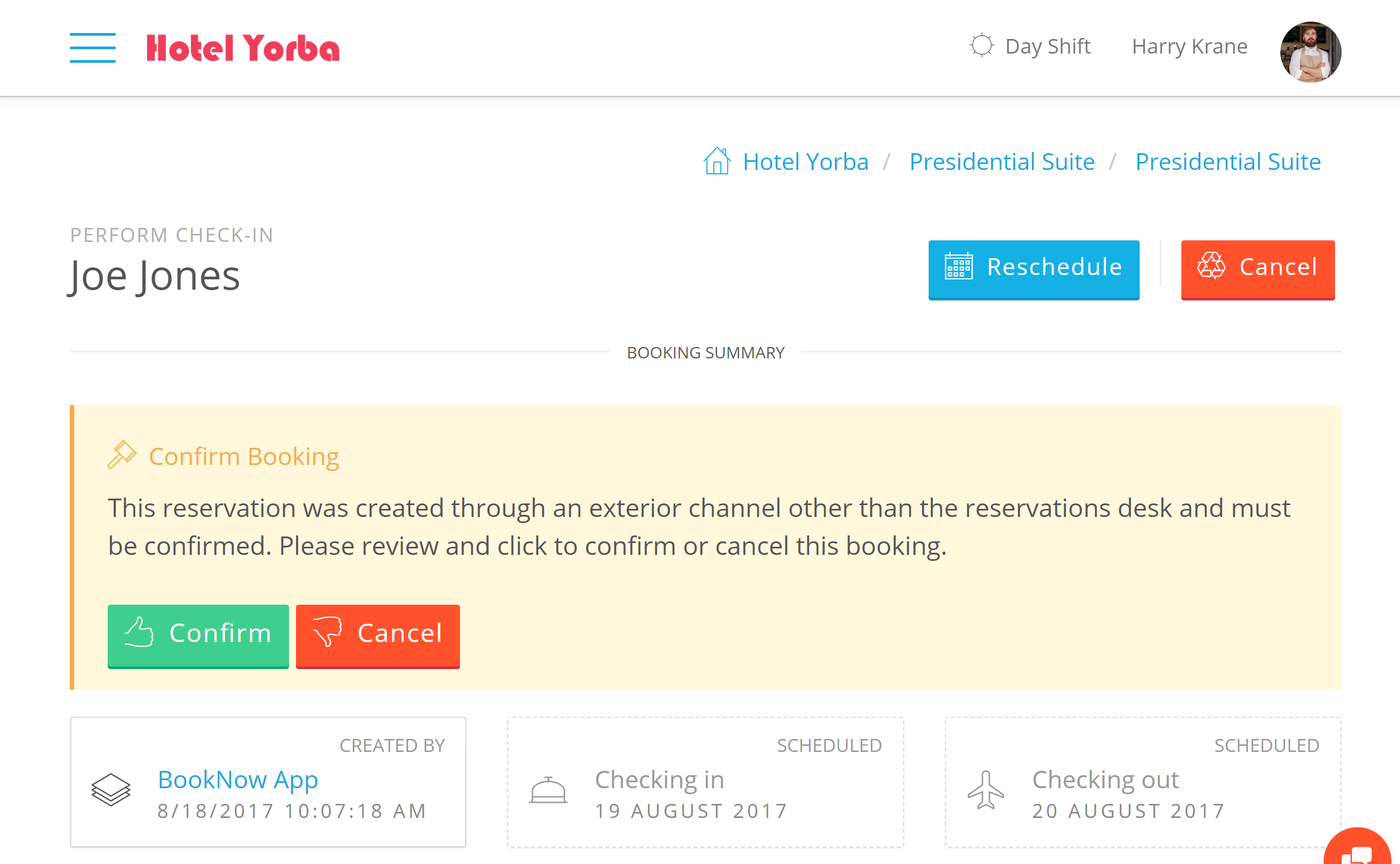 And that's it! You have completed your connection to MyAllocator. Enjoy!
Availability
MyAllocator is available as a free integration with your subscription to Bellebnb.com. We don't charge any fees or commissions for bookings made via your OTA sales channels.
MyAllocator is free to use during the demo period. To continue using MyAllocator after the trial period, you need upgrade to a full account by adding a credit card with them.
Not a member yet? Sign up for free today!