Here is the procedure on How to Reopen your Hotel after a brief closure.
Thank you for getting in touch, we will be happy to help get your listing back up on Booking.com and All OTA's.
I think the problem may be because certain hotels needed to close down for a while. We sent them instructions on how to close out their listings on their OTA's and their Bellebnb Booking Engine.
Here are the instructions for how to reopen your listings everywhere:
Part I: Booking Engine
Log in to your Bellebnb Front Desk.
Go to 'Settings > Booking Engine > Settings' in the main menu.
Enter any necessary options, then click 'Enable'.
Part II: OTAs

You can re-fill your calendar on MyAllocator directly from your Bellebnb Front Desk.

Go to 'Settings > Channel Manager → MyAllocator → Set Pricing' in the main menu.
Select the room type and month in the top menus.
Under 'Sales Channels' you can either select one channel (e.g., Booking.com) or you can click 'Bulk Update' and select all the channels you need to update.
Put your cursor in one of the available dates and enter a price. You can use the buttons to copy that price to all the dates in the month for that room (see photo).
Click 'Publish'
This will update the prices and availability for the room for the selected month. Your updates will be forwarded to all the OTAs you selected.

You must do this for each room type for every month you wish to publish prices. We recommend you have at least 6-8 months published in advance to make sure your OTAs don't run out of room availability.

Your availability will now be automatically synced with all your OTAs. Don't forget to publish prices periodically from your Bellebnb OTA calendar. 6-8 months is good, but really you should think more in terms of 1 year ahead to make rooms available for the holiday seasons.

Independent Properties and Group Hotel Chains (Multi-Property | Multi-location | Multi-User)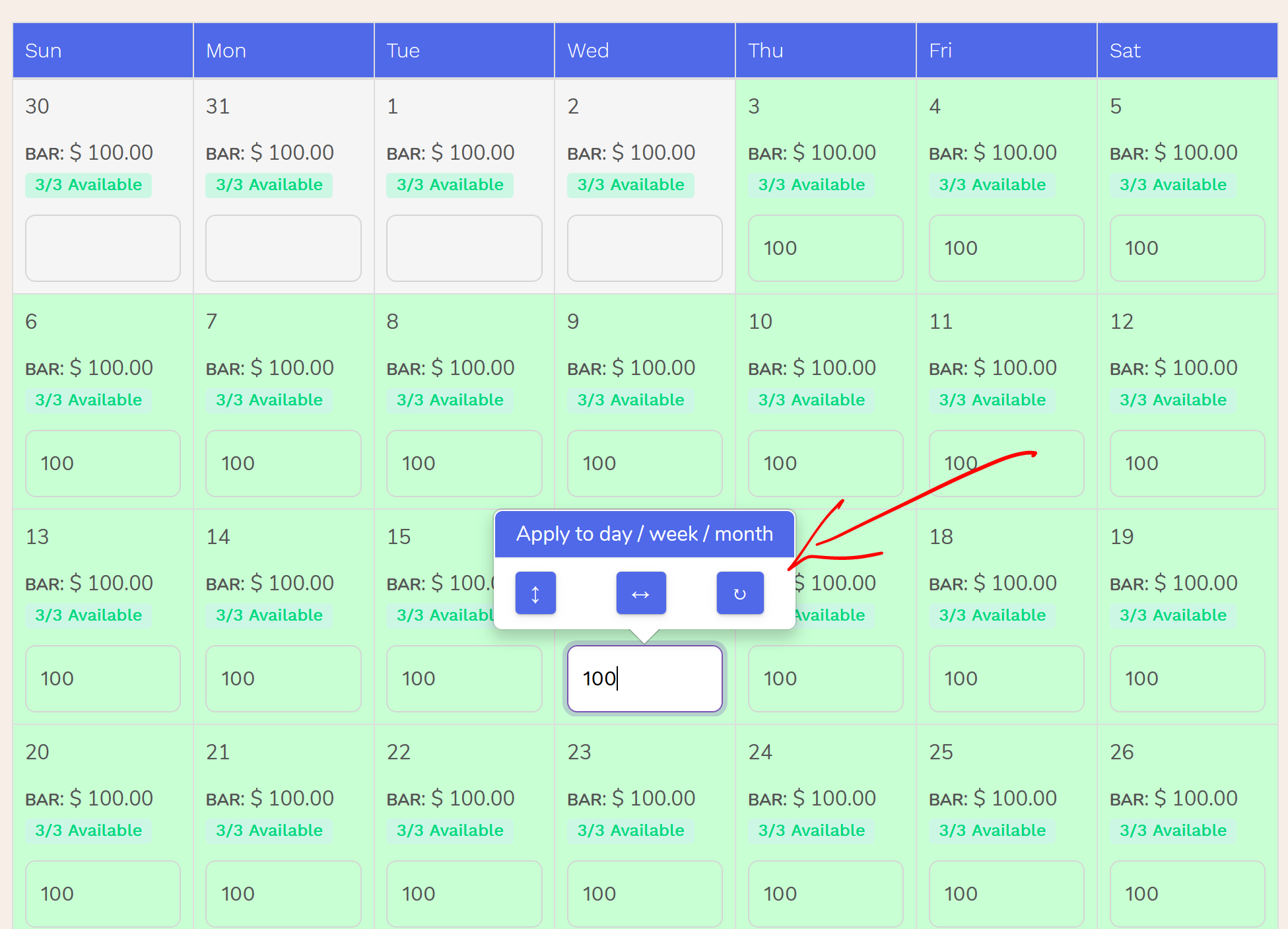 ---
You may also want to add your splash photo. Go to 'Settings > Booking Engine > Style' and drop in a brand image and a background image.
---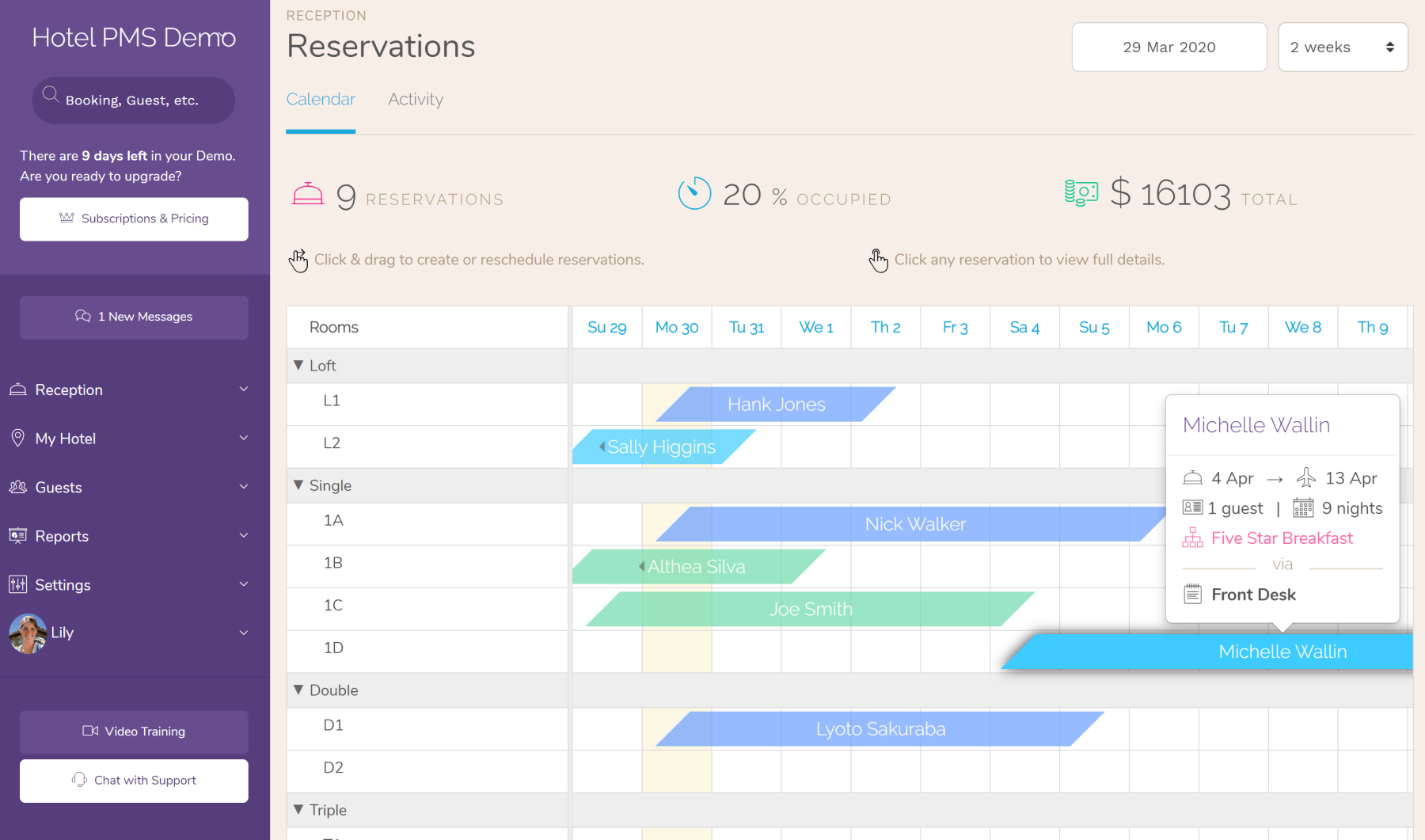 ---
---

---